@FreyJo,sorry.
I add a new topic.

NOW, my question is:
I want to update the parameter P in simulink.
Or, I need to transmit external real-time variables into the model, and support code generation.
for example, I want change P like change y_ref_e .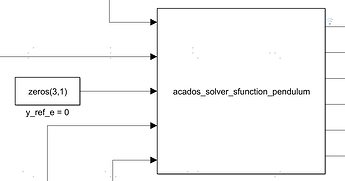 Maybe,can see:

but I don't know how to set up in my model.m or ocp.m
.
Looking forward to your reply.
Best,
Gaofei