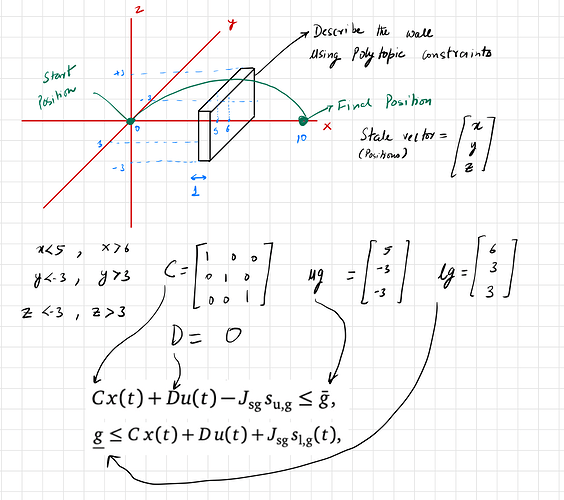 Hi I am very new to the field of optimization and l am learning to formulate problems in acados and Casadi.
I have a quad rotor model simulation, where I already have it moving from a starting position to a final position.
Now I want to add a wall in the 3D space so that the quad rotor has to maneuverer around it. I was trying to do that by using the polytopic path constraint in the formulation as follows. I have defined matrix C, D and constant vectors 'lg' and 'ug' as follows.
Can someone comment on this approach? Is this even the right way to approach this? or is there any other more efficient way to do this?
Thanks
Gurpreet