Hello everyone!
I'm new to acados and currently I want to implement penalties and constraints on the control input rate. I read similar questions in the forum, and the feasible way is to implement it through augmented state variables. But when I tried it, the effect was not satisfactory. It can only operate correctly when there is a certain proportion of weight values (currently only one set of weight parameters), but its tracking effect is not good. The result is as follows: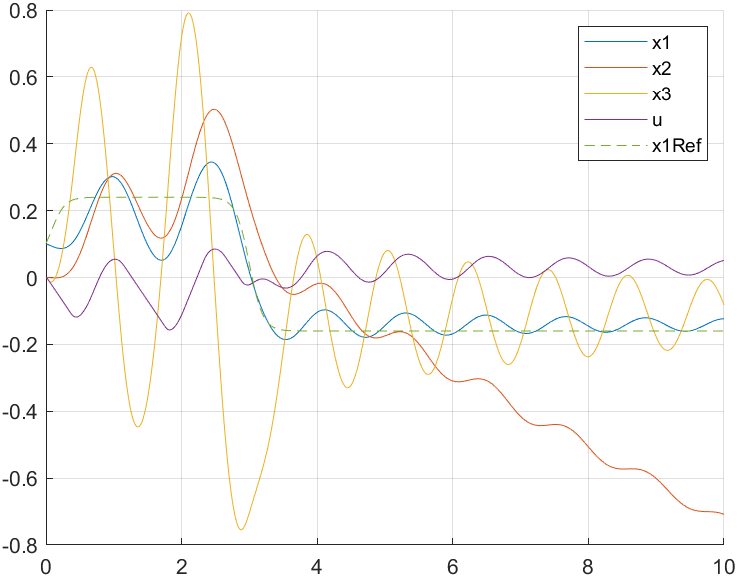 Among them, u is the original control input, which is added to the dynamic model in the form of augmented state variables.
What details should I pay attention to here?

Best regards,
AnLan.