Hi all,
I have OCP for path tracking task. I use SQP_RTI for this and I noticed that I am getting the same res_stat residuals after the first iteration no matter which constraints and config I set.
I have attached two screenshots with different configurations of my problem. As you can see I have the same value 9.88000000e+01 for them after the first iteration.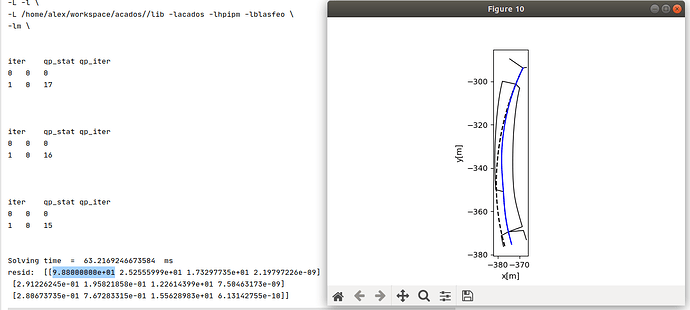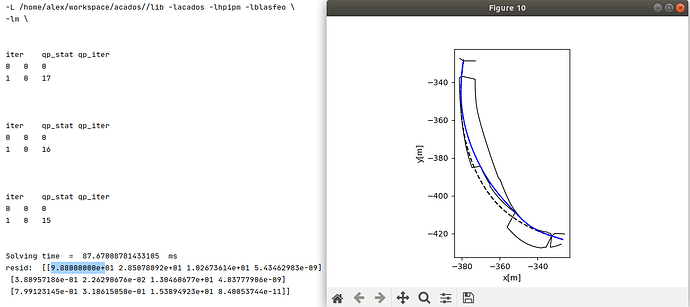 Honestly, speaking I don't understand deeply what 'res_stat' field mean, so I cannot conclude it is ok or not.
Thanks in advance!
Alex