Hi

I am new to using acados, currently attempting to port the race car example to SIMULINK.
I have been able to convert the race car example m-files to s-function. Please see the image below.
My objective is:
Online Change reference y_ref and y_ref_e for the race car example in SIMULINK.
I reviewed the discussion on this forum https://discourse.acados.org/t/using-s-function-in-matlab-simulink/252, however the implementation for reference tracking use case is not clear.
Thanks,
Yash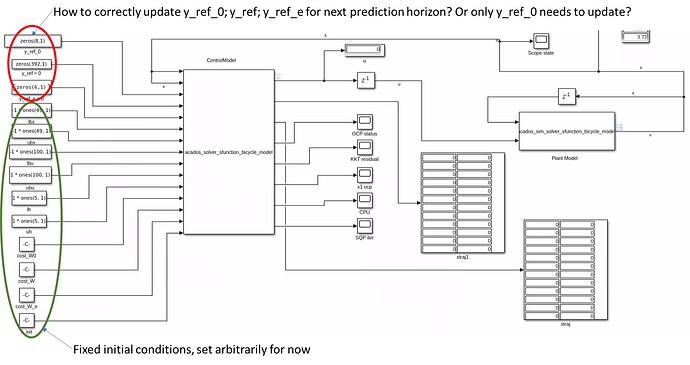 These hints should help other people to help you


Thanks for using acados