Yes, I've got the same error.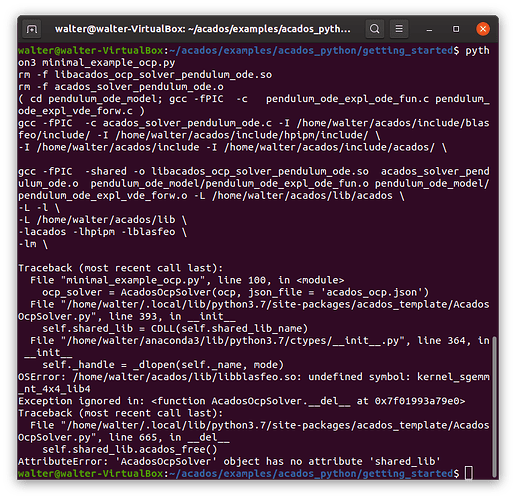 Might it be a problem of paths? I am not expert of linux, I just use it mainly copying and pasting instructions. In acados_template instructions it says:
"Notice that, if you want to run the examples from a location that differs from '<acados_root>/interfaces/acados_template' or you want the generated Makefile to refer to a specific path (e.g. when cross-compiling or compiling from a location different from the one where you generate the C code), you will have to adapt 'ocp.acados_include_path' and 'ocp.acados_lib_path' accordingly in the generating Python code."
I don't know what it means but I ran the example not from <acados_root>/interfaces/acados_template.
Thank you
BR,
Walter